The Allstate Leasing vehicle remarketing program is designed to provide you with the highest possible return on the sale of your asset. The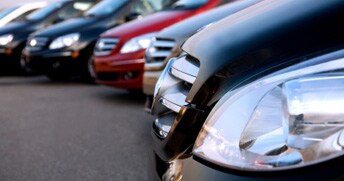 program includes securing the vehicle from a dealership, driver's residence or office, transporting the vehicle to an auction, reviewing detailed condition reports and establishing auction sale floor prices, negotiating the sale, reviewing and approving applicable auction charges and remitting the proceeds of the sale to your company. Selling the vehicle in this manner benefits you in that the auction sale process historically provides greater benefit than trading-in the used vehicle. Allstate personnel are selling vehicles at auction throughout the year. You gain from our expertise as well as the reduced fees that we are charged from our nationwide auction network contract.
Our goal is to maximize the recovery of your investment.