Allstate has partnered with Wright Express, the country's pre-eminent fleet fuel management company. The Wright Express card is accepted at all of the major brand name fuel stations (50 states including Puerto Rico). The card functions like a credit card at the pump, you get immediate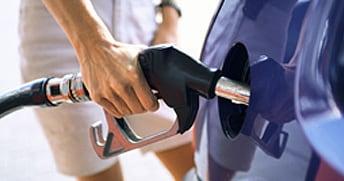 response time in making additions, deletions or other changes to accounts.
For fleet managers concerned about rising fuel costs and incidental expenses, Wright Express offers the perfect management tracking tool with detailed monthly reports, online access, and uniformity for your drivers. You control the level of card usage for your drivers - purchases can be restricted to fuel alone or unrestricted to allow other station purchases for drivers on the go all day. Now that fuel costs are rising and falling daily, keeping track of these expenses can easily get out of hand. Accurate reporting helps you to better manage your fleet's fuel costs, prepare for audits and identify and/or prevent driver misuse.
Each purchase made with the Allstate Leasing/Wright Express Fleet Fuel Card is authorized electronically at the point of sale with the Driver's personal identification number and requires the Driver to input the current odometer reading. The monthly reports provide each vehicle's miles per gallon, cost per mile and other vehicle performance information.